Periodontics is the branch of dentistry concerned with the prevention, diagnosis and treatment of diseases affecting the gums and supporting structures of the teeth. Periodontists are also expert in the placement and maintenance of dental implants.
Dr. Robert Conti, DMD, Periodontist
At our specialty office, Rane's Dental Aesthetics, our periodontist performs a lot of procedures to help keep the supporting structures of your teeth, like your bone and gums healthy. Some of the procedures are scaling and root planning (deep cleaning), osseous resective surgery, soft tissue and bone grafting, guided tissue regeneration, ridge augmentation, aesthetic gum contouring and dental implant placement.
So if you show a lot of gum while smiling or your gums bleed too much, or are missing teeth, a periodontal consultation may be the answer. Please call our office for more information.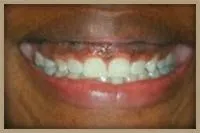 Gummy Smile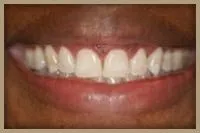 After cosmetic gum recontouring

Before root coverage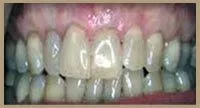 After root coverage by gum grafting